We are very happy that you found our website and hope you find everything you were looking for.  Can't wait to meet you!
About the Pub
If you are into craft beer you will be happy to know that we offer the Mohawk Valleys finest and largest selection.  We have great liquors an eclectic wine list and great bartenders.

Our chefs prepare delicious and hearty pub foods that are sure to please. Make sure the check out our Sunday Brunch, Wednesday Night Gourmet Dinners and our famous Mussels.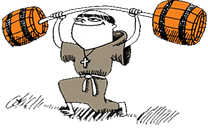 Our small 3bbl brewery is currently on a short hiatus.  We are however expecting to be up and running shortly and should have great beer available to quench your summer thirst.